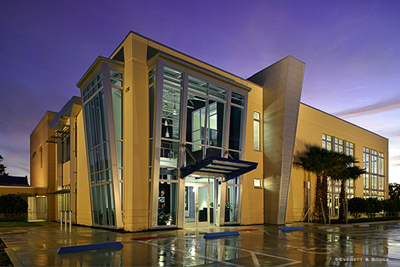 DCP Awards Gallery
DCP graduates and supporters are some of the most successful in their fields. View the gallery to see examples of some of their award-winning projects.

>> See awards

>> Add to the gallery by emailing your award-winning project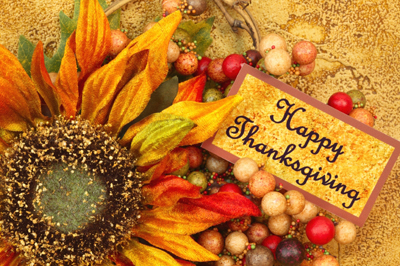 A Time of Thanksgiving
During this holiday season, DCP would like to thank those whose support continues to make a difference in our college, including those who volunteer their time to serve on our advisory boards and as jurors and guest lecturers.

>> Jurors and guest lecturers

>> Advisory board members

DCP is fortunate to receive many gifts from alumni and friends, all of which have a measurable impact on our students, faculty and programs. We gratefully acknowledge our many donors.

>> Honor Roll 2009-10

The Story of Two Women: A Generous Gift Aids the Study of Historic Preservation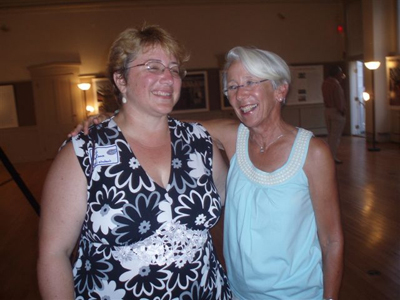 After all the planning, Kim Del Rance realized she wasn't going to be able to attend the summer program at Preservation Institute: Nantucket, a program where participants gain hands-on experience in historic preservation while documenting, researching and helping conserve the island's heritage.
Del Rance, a historic preservation doctoral student, had been looking forward to the trip for months, but when the deadline for payment approached she realized she just didn't have the money.
But lucky for Del Rance, this is the story of two women.
PIN Advisory Board Member Sue Gaintner had been looking for a way to help the program, and when she heard of Del Rance's situation, she thought she just might have found her way.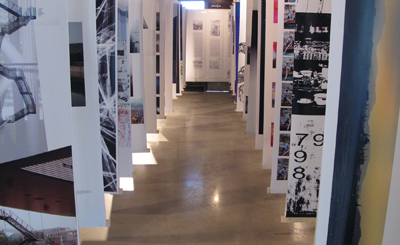 School of Architecture East Asia Summer Program wins award
The School of Architecture East Asia Summer Program won a Chinese national award at the 2010 Ninth Annual Exhibition and Competition of Chinese Architectural Student Studio Works. The urban design project entitled, "The 824 Cultural Creative District," was produced from the joint studio of the UF School of Architecture and the School of Architecture of the Huazhong University of Science and Technology, in Wuhan, China during the summer of 2010.
Congratulations to the Construction Management Program!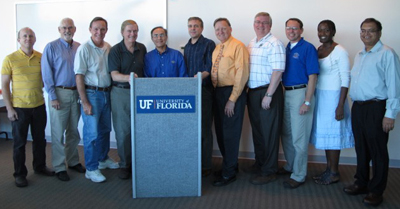 The Board of Trustees of the American Council for Construction Education recently announced the renewal of accreditation of UF's Construction Management Program. The program has maintained the stringent standards of ACCE, and has proven to the Board, through a visiting team of its peers and industry practitioners, that the program is worthy of reaccreditation.
Save the Date
DCP Research Showcase
February 17 & 18

Hear the latest research and discuss the hottest topics relating to the built and natural environment.

>> Read more
DCP Needs Your Vote
We need your vote for the Solar Decathlon project! Pepsi is giving away $20,000 to fund great ideas here at UF. The UF Solar Decathlon is competing for $15,000 worth of funding to reconstruct the house.

Your vote can determine which ideas get funded and implemented! You can vote multiple times. Voting ends November 23rd.
Thanks for your support!
Supporting the University of Florida through Planned Giving
There are various planned giving methods to support the University of Florida. Each offers opportunities for commitments that will have a major impact upon university excellence. Planned gifts also offer numerous benefits for you, our donors.

Start by watching this video about how UFF donors Nancy Perry and her late husband, Charles R. Perry, BBC 1960, planned for their tomorrow.

See how rewarding "Planning for Tomorrow" can be! For more information about making a planned gift, contact DCP Director of Development, Lynne Capece at 352-392-4836 x 314 or lcapece@ufl.edu.
Grand Guard Induction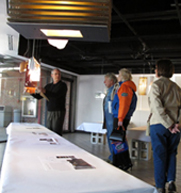 Architecture professor Tom Smith leads the Grand Guard participants through a lighting exhibit at the college gallery.

DCP would like to congratulate the following alumni who were inducted into the Grand Guard at the Hilton University of Florida Conference Center on Nov. 5:

Class of 1952
Jane (Walker) Costa

Class of 1960
Dwight Baber
Annette (Crofton) Cowart
John Dunnington
Mel Wetherington
Albert Will
Fan us on Facebook
Catch up with old friends on Facebook – Fan the DCP page to find out what faculty, students and your fellow alumni are doing.

Alumni News
Check out what your fellow alumni are doing. We want to hear from you! Share your news with us for a future issue of Perspective Online.
Joseph A. Brown, BBC 1959, has recently been awarded the 2010 TCM Excellence Award by the Association for the Advancement of Cost Engineering, International. Since 1995, the award has been presented annually as one of the association's top international awards, to recognize exemplary service and contribution to the association as well as outstanding contribution to the field of engineering and the community. Brown lives in Merritt Island, Fla., and is president of Construction Cost Consultant, Inc.
Gretel Castillo, ARC 2010 and Lance Moore, ARC 2010, recently received First Honorable Mention Award for their submission to the AIA Foundation Health Care Clinic for the Homeless Design Competition.
Warren A. Emo, ARC 1975, was recently appointed to the Florida Board of Architecture and Interior Design. Appointed by Governor Charlie Crist, his term will run until Oct. 31, 2013. Emo has been a Florida licensed architect for 33 years and is founder of EMO/ARCHITECTS, INC., currently celebrating its 21st year of continuous operation in Tallahassee, Fla. Emo is a proud UF alumnus and is frequently involved with the UF School of Architecture, often hiring interns and other UF graduates to work in his firm.
George D. Pasteur (Dustin), ARC 2006 and M.Arch 2008, recently received the 2010 AIA Florida/Caribbean Honor and Design Merit Award for Theoretical and Research Design.
Quilian Riano, ARC 2004, and Maja Paklar, ARC 2006, were recently featured in the international design magazine WALLPAPER, as part of the Architecture Graduate Directory.
College of
Design, Construction & Planning
331 Architecture Building
P.O. Box 115701
Gainesville, FL 32611
TEL (352) 392-4836
www.dcp.ufl.edu
perspective@dcp.ufl.edu

Christopher Silver, Dean
Margaret Carr, Associate Dean
Paul D. Zwick, Associate Dean
William Tilson, Assistant Dean
Lynne Capece, Director of Development
Managing Editor: Julie Frey
Editor: Alexandra Layos
Design: Chris Barnett, Tonya Gibbs and Kerry McCollough

DCP Public Relations Committee:
Tina Gurucharri, Joseli Macedo, Edward Minchin, Nam-Kyu Park and Kim Stanley