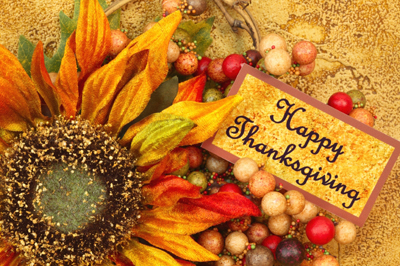 Happy Thanksgiving to you and your family from the UF College of Design, Construction and Planning!

During this Thanksgiving season, we would like to thank you for your support throughout the years and all you have done to help make DCP one of the premier design, construction and planning colleges in the country.

In addition, we gratefully acknowledge our donors, whose gifts continue to have a measurable impact on our students, faculty and programs:
Design Field Experience now in second year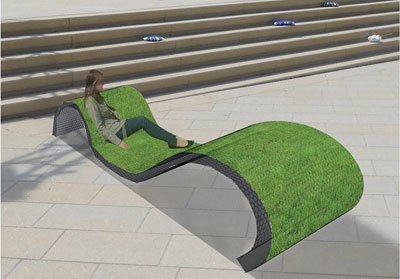 The above image is from a charrette exercise completed by DCP students in Germany as part of the 2011 Design Field Experience program. Charged with addressing the issue of needing more greenery as well as places of rest, the group designed this bench comprised of thousands of small honeycombs, each with three levels of flex.
The Department of Interior Design's Design Field Experience program is now in its second year at DCP.

All students who have completed their junior year in the program are required to gain field experience in order to enrich their learning and provide valuable real-world experience. While most students opt for the internship track, other options currently exist, including study abroad, service learning and research experience.

> Read the complete article.
Paul and Suzi Schutt donate land for
plant endowment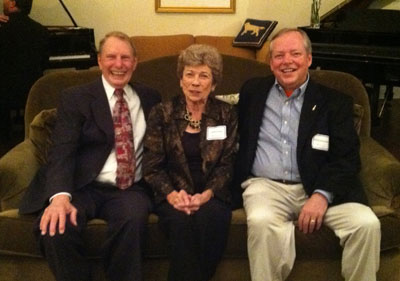 Paul and Suzi Schutt sit with Dean Christopher Silver (right).

A Florida couple's legacy of native botanical education grows on.

Paul and Suzi Schutt, friends of the College of Design, Construction and Planning, recently donated approximately three acres of property in Yulee, Fla., to the college as well as additional funds to create The Paul and Suzi Schutt Florida Native Plant Endowment.

This new endowment will support landscape architecture faculty and students' efforts to document the property and prepare a master plan for a Florida native plant collection and an educational garden.

"It has always been my intention to make [the land] available to anyone with an interest in botany, landscape, and for general recreation purposes," said Paul Schutt. "It has all the facilities and equipment one needs, including a workshop and a gazebo." In the evenings, Schutt said, when the copper-covered fire pit is in use, "you can look over the marsh – it's almost like an African safari."

The educational garden, which will be used to advance teaching and research related to Florida native plants, has roughly 500 native plants and about 150 species all labeled with common and botanical names.

Over the years, the Schutts have offered the property free of charge for various visiting local adult and children's groups, such as 4-H.

"This has been one of my most enjoyable projects in retirement – taking something very unique and unusual, and making it readily available and a legacy of serving education," Schutt said.


Historic preservation students earn higher historic status for state park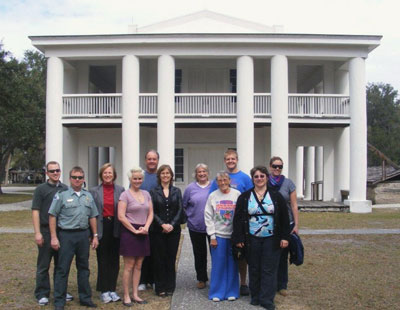 Spring 2010 Cultural Resources Management students and guests stand at the Gamble Plantation State Historic Park in Ellenton, Fla.
Thanks to its connection to a famous Confederate secretary of state and a lot of work by University of Florida historic preservation students the Gamble Plantation State Historic Park in Ellenton, Fla. has been elevated to a higher historic status.

Two groups of historic preservation students at the College of Design, Construction and Planning helped take the state park, which was already listed on the National Register of Historic Places as "locally significant," to the next level: a listing at the state level of significance.

>Read the complete article.

Grand Guard members visit DCP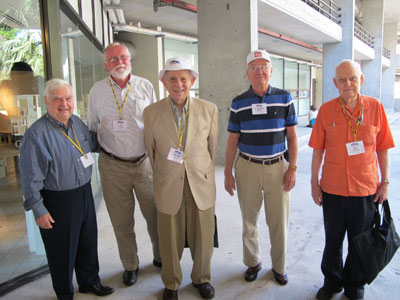 From left, Gus Paras (ARCH 1961), Larry K. Travis (ARCH 1961), Myron Corets (BCN 1957), David William Beebe (BCN 1961), and Jack Moore (ARCH 1942) stand in the atrium in the Architecture Building. The University of Florida Class of 1961 and Grand Guard members (alumni who graduated 50 or more years ago) came back to campus for a three-day reunion Oct. 13-15. A group of Grand Guard members who graduated from DCP took a tour of the Architecture Building before heading over to tour Rinker Hall and take part in a Grand Guard luncheon.

Door/Window/Stair projects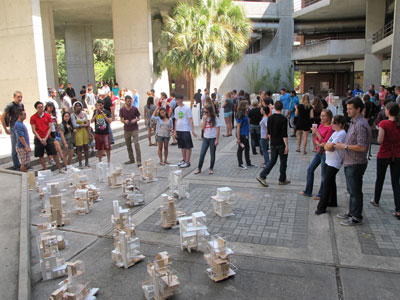 DCP's Design 3 students recently gathered in the atrium of the Architecture Building to share and discuss their Door/Window/Stair projects.
For more than a decade, Design 3 students have taken their models that look something like miniature houses and stood in the atrium of the Architecture Building, displaying their own projects and examining work done by classmates. This annual congregation, known as the Door/Window/Stair project, is a chance for students to design parts of a structure without dealing with the complexity of designing a full building.

> Check out the photo gallery of the event.
Won an Award?
Have you won an award for one of your projects? Email us a photo of the project, along with the project and award details. In December, we will be featuring award-winning alumni projects. Send your photos and details to Ginny Lawrimore.
IND Ranked 3rd!
The interior design undergraduate program was ranked 3rd across the nation by DesignIntelligence in the 2012 rankings. In addition, the interior design graduate program ranked 7th in the nation.
> Read more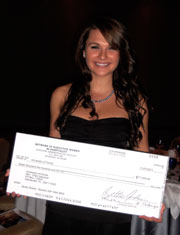 Interior design senior Jaclyn Szerdi was recently awarded a $7,500 scholarship from the Network of Executive Women in Hospitality (NEWH). "Jaclyn was deserving of this award given her creative, holistic approach to interior design, infectious passion for the discipline, and demonstrated excellence in scholarship," said Candy Carmel-Gilfilen, assistant professor and undergraduate coordinator of the Department of Interior Design. "In addition, this past summer, she participated in a study abroad experience in Germany and completed an internship with emphasis on hospitality design."
Job Opportunities
Please let us know if you or your company has an employment opportunity, and we will share it in the next issue of Perspective. Contact Debbie Herman.
Alumni News
Matthew Allen, ARC 2003, has been working as the lead designer for the past year on the expansion of the Adelaide Convention Centre in Adelaide, Australia. Allen is an Associate Director for Vx3 Architects in London and is working with Woods Bagot in Australia. The $360 million project will be completed in two stages in 2017, with phase one completed in 2014.

In 2010, Cheri Ehrhardt-Topper, AICP, URP 1992, received a Regional Director's Honor Award from the Southeast Region of the U.S. Fish and Wildlife Service. This annual award recognizes individual excellence in furthering the mission of the service. Ehrhardt-Topper has been a Natural Resource Planner for the service for 12 years working on management and land acquisition plans for national wildlife refuges in the Southeast, helping to protect native wildlife and habitat for future generations.

Wes Featherston, ARC 2004, and James Cornetet of the firm PROCESS ARCHITECTURE, LLC, was selected to exhibit recent works at the School of Architecture Gallery at the University of Miami School of Architecture as part of the exhibit 13 Young Architects in Florida last month. Following the exhibit opening on Oct. 5, Featherston and Cornetet participated in a panel discussion moderated by Jean-François Lejeune, Director of Graduate Studies.

Manuel Gonzalez, BCN 1999, has a new position as Estimating Manager for American Contractor & Technology, Inc., based in Pensacola, Fla. Gonzalez was previously employed for 12 years with McCrory Construction, LLC., in Columbia, S.C., 10 of which were in pre-construction services.

D. Craig Holliday, BCN 1982, announced Holliday Group's recent completed construction and pending final review for a 10,000-square-foot luxury duplex and a platinum LEED rating. The building has a full solar field on the rooftop with full LED lighting throughout the entire space. The building is located forward of the Coastal Construction Control Line in Sarasota, Fla., and much care was taken in regard to the Department of Environmental Protection and other environmental issues.

Carter N. McDowell, URP 1979, partner, Land Use and Government Relations, and Howard E. Nelson, URP 1986, chair, Environmental at Bilzin Sumberg Baena Price & Axelrod in Miami, Fla., have been selected for inclusion in The Best Lawyers in America 2012.
College of
Design, Construction & Planning
331 Architecture Building
P.O. Box 115701
Gainesville, FL 32611
TEL (352) 392-4836
www.dcp.ufl.edu
perspective@dcp.ufl.edu

Christopher Silver, Dean
Margaret Carr, Associate Dean
Paul D. Zwick, Associate Dean
William Tilson, Assistant Dean

Managing Editor: Julie Frey
Editor: Ginny Lawrimore
Design: Chris Barnett, Tonya Gibbs and Kerry McCollough

DCP Public Relations Committee:
Candy Carmel-Gilfilen, Tina Gurucharri, Ferdinand Lewis, Edward Minchin, Kim Stanley and Bradley Walters