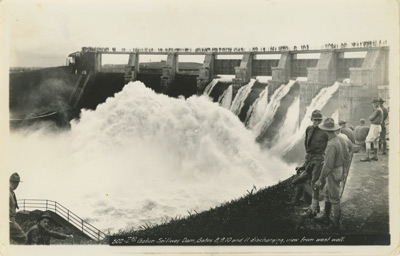 UF celebrates centennial of Panama Canal opening. UF will hold a special weekend of activities Aug. 15-17 to mark the 100th anniversary of the Panama Canal opening. Twelve exhibits related to the planning, construction, development and impact of the canal will open, featuring rare and unique materials from the collections of the George A. Smathers Libraries, including photographs, maps, government documents and original artifacts.
Brandon named UF's newest trustee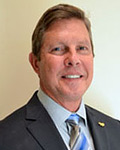 David Brandon, BCN 1981, founder of Brandon Construction Company in Palm Harbor, Fla., has been selected by the State University System's Board of Governors as UF's newest trustee. Brandon has expressed continued commitment to the university as a fundraiser and charter member of the M.E. Rinker, Sr. School of Construction Management Advisory Council. Brandon is a fourth generation Floridian and second generation UF Alumni.

> Read more on DCP's website
> Read more on UF's website
Nawari receives 2014-15 Fulbright Grant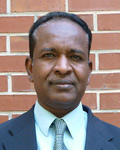 Dr. Nawari Nawari, architecture associate professor, has received a 2014-15 Fulbright U.S. Scholar grant for teaching and research in Kuwait. Nawari will be conducting research and teaching in Kuwait for 10 months during Fall 2014 and Spring 2015.
Nawari will focus his teaching on introducing Building Information Modeling (BIM) beyond the traditional design studio courses to Kuwaiti students. Using BIM as a framework for teaching architectural structures, BIM tools will be implemented as the primary approach for advancing various types of structural knowledge while emphasizing interdisciplinary perspective.
The research part of this Fulbright project will elaborate on analyzing, documenting and evaluating students' progress in handling cross-disciplinary interests and the collaborative thinking through use of BIM knowledge and other digital tools as well as assessing depth and breadth in learning about fundamentals of architectural structures and building information modeling.


Looking to hire DCP alumni?
Recently, we have received requests from alumni and friends interested in spreading the word to DCP alums about position openings. If your company has a position opening you would like us to post, please submit the following information to Katelyn Weber at kweber@dcp.ufl.edu:
Company name
Position
Brief description (max. 200 words)
Contact information and/or where to find more information
Then, we will post the listing to our college website at www.dcp.ufl.edu/alumni/job-postings and promote it on the DCP Facebook and Twitter accounts.
Are you looking for a new position? Then, check our website regularly or follow us on Facebook and Twitter.
Upcoming Events
URP Celebrating 40 Years
Thursday, Oct. 9
Annual Bartley Lecture
Friday, Oct. 10
All day symposium followed by alumni cocktail reception
Saturday, Oct. 11
URP Reunion Tailgate
UF vs. LSU Football Game
> For more information, please email Marsha at mjphillips@dcp.ufl.edu.
Looking for a sponsorship opportunity? DCP is offering three levels of sponsors that include tickets to the UF vs. LSU game, inclusion in marketing pieces, meal vouchers and more.
> Visit our website for more information on sponsorship packages
> Email Ann Baker to become a sponsor or with questions
Alumni News
Brandon Fetzek, BCN 2010, of NDC Construction Company in Bradenton, Fla., has been promoted from project engineer to project manager and is currently working on the Riversong Apartment Homes project.
Chris Gray, BCN 2009, of NDC Construction Company in Bradenton, Fla., has been promoted from project engineer to project manager and will begin his first project as manager when NDC breaks ground on Manatee County's Southeast Water Reclamation Facility (SEWRF) in Fall 2014.
Sallis Architecture, located in Pensacola, Fla., recently announced Alexandra Fasshauer, BDes 2014, as an addition to its design team.
Jason Bartlett, BCN 2003, is the vice president at Building Management Systems Inc. in Melbourne, Fla. Check out Barlett's recent interview in Florida Today to learn his best business advice.
Ryan Runte, BCN 2008, is the executive vice president and partner at Certified General Contractors, Inc. in Melbourne, Fla. Read more about Runte and why he chose a career in construction management in Florida Today.
Have some news to share with fellow alumni? We want to hear from you! Share your news with us for a future issue of Perspective.
College of
Design, Construction & Planning
331 Architecture Building
P.O. Box 115701
Gainesville, FL 32611
TEL (352) 392-4836
www.dcp.ufl.edu
perspective@dcp.ufl.edu

Christopher Silver, Dean
Margaret Carr, Associate Dean
William Tilson, Assistant Dean
Andrew Wehle, Assistant Dean
Ann Baker, Director of Development

Managing Editor: Julie Frey
Editor: Katelyn Weber
Design: Chris Barnett, and Tonya Gibbs

DCP Public Relations Committee:
Candy Carmel-Gilfilen,
Tina Gurucharri,
Edward Minchin, Kim Stanley,
Bradley Walters and Ann Baker