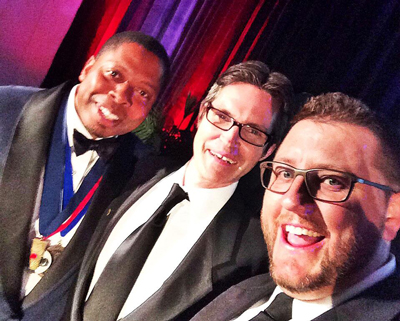 Fisher honored at AIA Florida Convention
Thanks to Joshua Fisher, BDes 2005 and MArch 2008, for sharing this image with us. In July, Fisher, pictured with Dan Kirby, BDes 1989, and Nathan Butler, BDes 1992, was named Photographer of the Year at the AIA Florida Convention. Fisher is the owner of JoCoFi Photography, an architectural photography company in Ft. Myers, Fla.
DCP Celebrates 40 Years of URP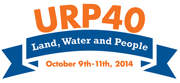 DCP and the Department of Urban and Regional Planning invite you to join us for Land, Water and People: URP Celebrating 40 Years. The weekend kicks off with a lecture on Thursday, October 9 and concludes with a tailgate and the UF vs. LSU football game on Saturday, October 11.
DCP block seating is available. To purchase LSU football tickets, contact Marsha Phillips.
Want to become a sponsor? Email Ann Baker for details. CEU credits may be available. Questions? Email Marsha Phillips or Debbie Rhoden
Thank you to our title sponsor, Bilzin Sumberg!

Miller designated Fellow of the ASLA

Elizabeth Miller, BLA 1984, of the National Capital Planning Commission, has been named Fellow of the ASLA. This fellowship is among the highest honors the ASLA bestows on members and recognizes the contributions of these individuals to their profession and society at large based on their works, leadership and management, knowledge and service.
Miller is a longtime advocate of innovative public policy, planning and urban design initiatives. Her collaboration and consensus building skills provide a platform to educate allied professionals, elected officials, the media, and the public about good development practices and how landscape architects improve holistic land use, public space, transportation and appropriate infrastructure solutions. She continues to play a crucial role in shaping the public environment in the city of Washington, D.C.


DCP hosts international conference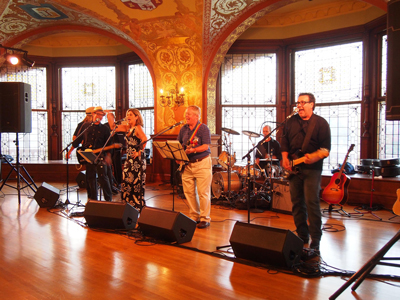 During the IPHS conference, held July 21 – 23 in St. Augustine, Fla., DCP's faculty band "In Crisis" performed for the conference attendees. Band members include Dean Christopher Silver, and architecture professors Martin Gold, John Maze and Mick Richmond.
In collaboration with Flagler College and the City of St. Augustine, DCP hosted the 16th biennial International Planning History Society Conference. DCP Dean Christopher Silver, who has been Secretary General of IPHS since 2010, co-chaired the conference with DCP alum, Dr. Leslee Keys,Ph.D. 2013, who is Director of Flagler's Historic Preservation program. There were more than 150 participants representing scholars, doctoral students and practitioners from 21 different nations, sharing their research on a wide array of topics related to urban and regional development in all parts of the world, and from a historical perspective.
DCP featured in Cotleur & Hearing Summer Newsletter
Interested in learning what our students, faculty and alumni have been up to this summer? Check out the recent Cotleur & Hearing newsletter to see what's been going on "around town." We are especially excited to see features on Daniel Rodriquez, third year LAE student, Kimberly Vacca, BSSBE 2014, and Glenn Acomb, LAE senior lecturer.
URP Brazil Study Abroad Program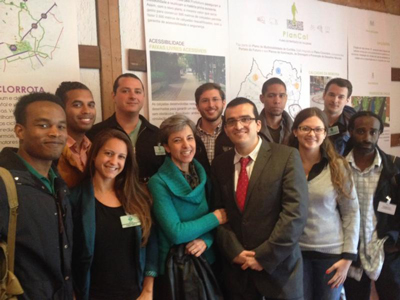 Over the summer, students in the URP Brazil study abroad program attended an event at The Planning Institute of Curitiba. Former URP faculty member, Andres Blanco, and URP associate professor and chair, Joseli Macedo, had the opportunity to discuss land and housing policy with the students at the event.
Upcoming Events
BCN Houston Club Social
Sept. 13
BCN Orlando Social
Sept. 17
BCN Corn Hole Tournament
Sept. 20
Land, Water and People: URP Celebrating 40 Years
Oct. 9 – Oct. 11
BCN Tampa Fishing Tournament
Oct. 10
UF Homecoming Weekend
Oct. 17 – Oct. 18
BCN Fall Career Fair
Oct. 28
BCN Jacksonville Golf Tournament
Oct. 31
BCN Atlanta Golf Tournament
Nov. 4
Grand Guard Weekend
Nov. 13 – Nov. 15
Save the date!
2015 DCP Career Fair
Saturday, Jan. 31
More details coming soon!
Schneider publishes new book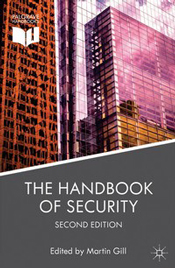 Richard Schneider, URP professor emeritus, has published a new book titled Handbook of Security, 2nd edition. The book was published by Palgrave Macmillian and is based on Schneider's consulting experiences in East Asia entitled "Environmental Security: Culture as a central factor in security and place-based crime prevention: experiences in Korea, Japan and Malaysia."
Alumni News
Randolph C. Henning, BDes 1976, started the publication Journal of Organic Architecture + Design (three issues annually – April, August and December). The publication's mission is "… to honor the past, celebrate the present and encourage the future of creative organic architecture and design." More information can be found here.
Gary Crumley's, LAE 1996, paper titled, "Ravine Gardens Historic American Landscapes Survey (HALS) Master Plan" will be presented to the U.S. Library of Congress.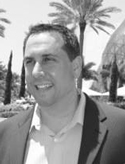 Sean Williams, BDes 2002 and MArch 2004, OT9 Design founder and lead architect in the Tampa Bay, Fla., area, was invited to discuss "greening" your existing home with Jon Butts on WMNF-FM (local Tampa radio station). Williams is a professional architect with 10+ years experience with LEED Sustainable Design and Biomimicry principles.
Have some news to share with fellow alumni? We want to hear from you! Share your news with us for a future issue of Perspective.
College of
Design, Construction & Planning
331 Architecture Building
P.O. Box 115701
Gainesville, FL 32611
TEL (352) 392-4836
www.dcp.ufl.edu
perspective@dcp.ufl.edu

Christopher Silver, Dean
Margaret Carr, Associate Dean
William Tilson, Assistant Dean
Andrew Wehle, Assistant Dean
Ann Baker, Director of Development

Managing Editor: Julie Frey
Editor: Katelyn Weber
Design: Chris Barnett, and Tonya Gibbs

DCP Public Relations Committee:
Candy Carmel-Gilfilen,
Tina Gurucharri,
Edward Minchin, Kim Stanley,
Bradley Walters and Ann Baker