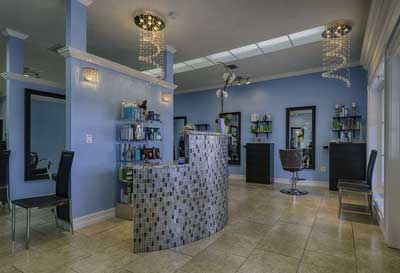 OT9 Design, founded by Sean Williams, BDes 2002 and MArch 2004, has completed a new space for New Approach Hair Salon and Spa, located in Belleair Bluffs, Fla. The newly renovated 1,500 square foot salon boasts nine hair stations, three pedicure stations, two manicure stations and three therapy rooms.
DCP Celebrates 40 Years of URP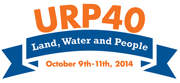 We look forward to welcoming you back to UF and DCP for Land, Water and People: URP Celebrating 40 Years, Oct. 9 – 11. The weekend kicks off on Oct. 9 with James C. Nicholas speaking at the Ernest R. Bartley Memorial Lecture.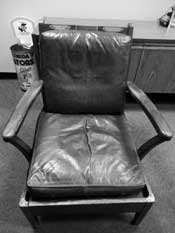 As the event is approaching quickly, we'd love to hear your memories while at DCP. Do you recognize this chair or have a story you'd like to share with us? We've heard great things about Bartley sitting in this chair in his office while discussing planning law. If you have a story to share with us, email Katelyn Weber at kweber@dcp.ufl.edu.
Need tickets for the LSU game and want to sit in the DCP block? Contact Marsha Phillips to purchase tickets.
Thank you to our title sponsor, Bilzin Sumberg!

Thank you, Stellar and Holder Construction!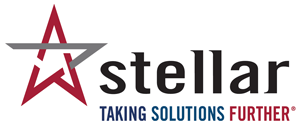 Congratulations to the Rinker School's Design-Build Team and team faculty advisor, Dr. Doug Lucas, BCN lecturer, who won the ASC Regional Competition. DCP would like to thank Stellar who will sponsor the team at Nationals on Oct. 4 in Dallas, TX.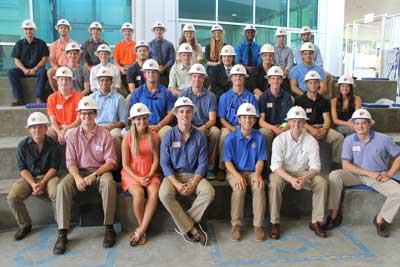 DCP would also like to recognize Holder Construction for sponsoring the Rinker School's Welcome Back Reception.
Faculty update: 2014-15 transitions and changing roles
We're thrilled to start the 2014-15 school year with new faculty on UF's campus and at DCP. We'd also like to recognize those who have changed their roles within DCP.

Jason Alread, BDes 1988, joins DCP as the new School of Architecture Director and Professor. Alread was formerly the Director of Graduate Studies in the Department of Architecture at Iowa State University. He has been in professional practice for over 23 years, is a founding partner in Substance Architecture and an Associate at HLKB Architecture.



Rob Holmes joins DCP as a LAE Lecturer. He has practiced landscape architecture in Virginia, has taught in Virginia, Louisiana and Ohio, and was educated in Georgia and Virginia. His writing, research and design work explores new modes of territorial design and planning in light of reciprocal relationships between contemporary urbanization, industrial networks and large-scale anthropogenic landscape change. Holmes is co-founder of both Mammoth, a blog about infrastructures, logistics, landscapes, and architectural possibilities, and the Dredge Research Collaborative, which studies human sediment handling practices in the Anthropocene and organizes the DredgeFest event series.



Bahar Armaghani, LEED AP BD+C, BSEN 1996 and MAST 2001, has more than 16 years of experience in civil and environmental engineering, and green buildings. She joined UF's Planning, Design and Construction Division in 2003 as an Assistant Director and Project Manager. Armaghani is now a Lecturer for Sustainability in the Built Environment. In 2010, Armaghani established and led UF's Green Building program, which is rated the #1 LEED program in the country. She also delivered the first LEED Platinum certified building in the state of Florida and multiple other Platinum buildings throughout the state.

Andrew Wehle, Ph.D. 2014, is now the Assistant Dean for Undergraduate Studies and Construction Management Lecturer. Prior to this position, he served as the Director of Student Affairs for DCP. During that time, he was very active in UF's academic advisement community. He was named DCP Advisor of the Year in 2004, and was further recognized for his excellence in advising with a Superior Accomplishment Award at both the college and university levels in 2005.
Upcoming Events
Authors @ UF: A Conversation with Dean Silver
Sept. 30

Land, Water and People: URP Celebrating 40 Years
Oct. 9 – Oct. 11

BCN Tampa Fishing Tournament
Oct. 10

UF Homecoming Weekend
Oct. 17 – Oct. 18

BCN Fall Career Fair
Oct. 28

BCN Jacksonville Golf Tournament
Oct. 31

BCN Atlanta Golf Tournament
Nov. 4

Grand Guard Weekend
Nov. 13 – Nov. 15

Save the date!
2015 DCP Career Fair
Saturday, Jan. 31
> For more information
Issa travels to Bolivia, named VP for the North American region of UPADI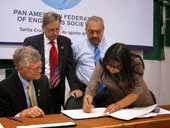 The signing of the cooperation agreement with the ASCE and Dr. Issa.

Dr. Raymond Issa, BCN professor, attended the 2014 meeting of the Pan American Union of Engineering Societies (UPADI) in Santa Cruz, Bolivia, Aug. 11-16. At the meeting he was nominated by the American Society of Civil Engineers and elected as Vice-President for the North American region of UPADI. UPADI's members represent over four million engineers in the Americas.
Mexico Studio: An Exhibition of Student Work from Summer 2014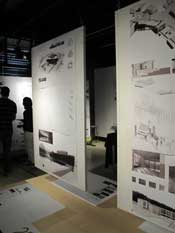 Over the summer, Architecture students participated in the Mexico Studio program. The "Mexico Studio: An Exhibition of Student Work from Summer 2014" was on display in the gallery in the Architecture Building.
Alumni News
Guy Peterson I Office for Architecture has been awarded the 2014 Award of Excellence from AIA Florida. The award was given for the Spencer House in Sarasota, Fla. Only two built projects in the 2014 awards program received the Award of Excellence, which is the highest award given for a project design.

DWY Landscape Architects has received three prestigious awards from the FLASLA as part of the annual design awards program. The distinctions included awards in the categories of Institutional Design for The Ringling Waterfront Enhancement, Residential Design for the renovation of an urban modern residence and Conceptual Design for a private estate in Palm City, Fla. DWY Landscape Architects is founded by David Young, BLA 1991.

John Gorham, BLA 1985, was featured on the Dimensions segment for WFSU-TV in Tampa, Fla. In the segment, Gorham discusses rain gardens. Watch the piece here.
Have some news to share with fellow alumni? We want to hear from you! Share your news with us for a future issue of Perspective.
College of
Design, Construction & Planning
331 Architecture Building
P.O. Box 115701
Gainesville, FL 32611
TEL (352) 392-4836
www.dcp.ufl.edu
perspective@dcp.ufl.edu

Christopher Silver, Dean
Margaret Carr, Associate Dean
William Tilson, Assistant Dean
Andrew Wehle, Assistant Dean
Ann Baker, Director of Development

Managing Editor: Julie Frey
Editor: Katelyn Weber
Design: Chris Barnett, and Tonya Gibbs

DCP Public Relations Committee:
Candy Carmel-Gilfilen,
Tina Gurucharri,
Edward Minchin, Kim Stanley,
Bradley Walters and Ann Baker