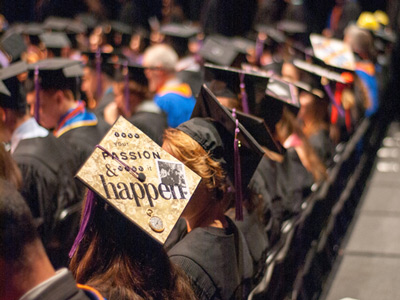 Congratulations to our newest alumni
DCP alumni across The Gator Nation have a new crop of graduates to welcome.

Nearly 220 graduates walked across the stage at the DCP Spring 2015 Commencement on May 2 at the Phillips Center for the Performing Arts.

"Do what is right. Don't accept average as your standard. You are a Gator," said David Brandon, BCN 1981, founder of Brandon Construction Company in Palm Harbor, and UF Board of Trustee member. "It is your character that is your legacy,"
> Read about the faculty, staff and student award recipients

> View the commencement photo album

Distinguished alumni honored by DCP
During the Spring 2015 semester, the college's schools and departments each held award ceremonies to honor and recognize faculty, students, alumni and friends. Congratulations to the recipients of this year's distinguished alumni awards:

Laura Pirie, Architecture Distinguished Alumnus
Dale Hedrick, BBC 1980, Construction Management Distinguished Alumnus
Walter W. Meyer III, BLA 2000, Landscape Architecture Distinguished Alumnus
Terrell K. Arline, MAURP 1980, Urban and Regional Planning Distinguished Alumnus
DCP also would like to congratulate and recognize the recipients of these other significant awards:

Roney Mateu, University of Florida Architecture Honorary Alumnus Award
Herschel Shepard, SoA Lifetime Achievement Award
Melody Bishop, MArch 1981, Distinguished Architecture Service Award
Mack Scogin and Merrill Elam, Architecture Design Excellence Award
Sarah Gamble, BDes 2002, Young Architects Design Award
Buford O. Davis, BLA 1974, Landscape Architecture Distinguished Service Award

Shepard recognized with Lifetime Achievement Award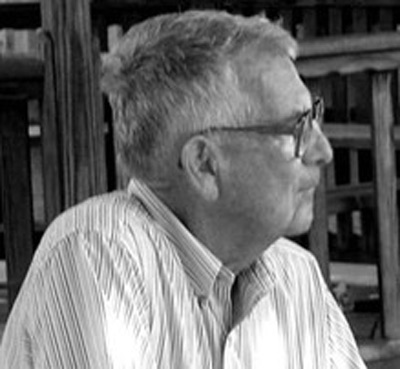 One of Florida's leading experts in historic preservation, Herschel Shepard, was selected by the School of Architecture as the recipient of the school's Lifetime Achievement Award.

Shepard joined the faculty at UF. He served as Director of Preservation Institute: Nantucket and occupied the Beinecke-Reeves Chair in Historic Preservation. He professes his indebtedness to the UF architectural faculty and administration for the friendship, expertise guidance and tolerance shown to him during his practice, teaching and subsequent retirement. Shepard has received the status of FAIA Emeritus and Professor Emeritus, UF School of Architecture. The Herschel E. Shepard Digital Collection of his work is available at the University of Florida George A. Smathers Libraries.
High School Students Apply for DEP by June 5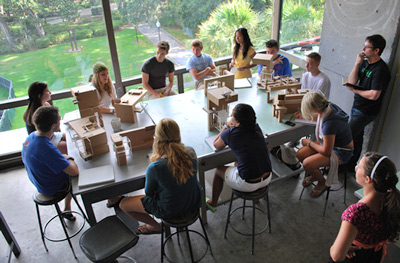 Do you have a high schooler who is interested in architecture? This summer, the School of Architecture hosts their Design Exploration Program from June 20 to July 10.

Prospective students from 9th to 12th grade or incoming college students looking to explore the design majors can get a fantastic studio experience studying with UF architecture faculty and living in a residence hall on campus. Deadline to apply is June 5.
Learn more at the UF SoA website or contact Michelle Matckie with questions: mmatckie@dcp.ufl.edu or (352) 294-1453
Upcoming Events
DCP 90
November 7, 2015
Learn more

Carver Pavilion Design/Build Project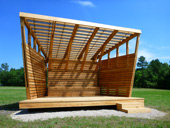 The Architecture Design 8 Studio, taught by architecture Professor Charlie Hailey, recently completed the Carver Pavilion, a design/build project for the town of White Springs.
ASLA Scholarship given to BLA student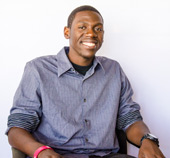 Abdias Dalisma, BLA 2015, Student ASLA, is one of three students to have been selected as the ASLA Council of Fellows (COF) Scholarship recipients for 2015. Each of the students will get $4,000 to pursue their studies.

Dalisma just graduated from UF at our commencement ceremony on May 2. He will attend the ASLA Annual Meeting and EXPO in Chicago in November to receive his scholarship certificate.
Alumni News
The Jacksonville Chamber of Commerce major building renovation by Content Design Group, which includes James Blythe, MArch 2004, Principal and Jason Fisher, Principal, received the 2014 Green Project of the Year by the NAIOP Annual Awards.
Dan Kirby, BDes 1989, AIA, AICP, LEED AP BD + C, received the Medal of Honor from the Orlando chapter of the AIA at the organization's 2015 Design Excellence Awards Gala on April 10. The Medal of Honor is bestowed upon an architect in recognition of a series of substantial achievements related to design, practice, education, research, literature and leadership in the profession or public service. Kirby was recognized for demonstrating extraordinary service to AIA Orlando, the Central Florida community and the profession of architecture.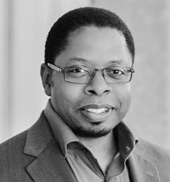 Kirby is a Principal in the global buildings design practice of Jacobs. Kirby served as 2013 AIA Florida President. He is currently the Florida/Caribbean Region Representative to the AIA National Strategic Council and a Board Member for the Florida Foundation for Architecture. He is also a member of the UF Student Affairs Development Board.
Have some news to share with fellow alumni? We want to hear from you! Share your news with us for a future issue of Perspective Online..

College of
Design, Construction & Planning
331 Architecture Building
P.O. Box 115701
Gainesville, FL 32611
TEL (352) 392-4836
www.dcp.ufl.edu
perspective@dcp.ufl.edu

Christopher Silver, Dean
Margaret Carr, Associate Dean
William Tilson, Assistant Dean
Andrew Wehle, Assistant Dean
Ann Baker, Director of Development

Managing Editor: Julie Frey
Editor: Katelyn Weber
Design: Chris Barnett, and Tonya Gibbs

DCP Public Relations Committee:
Candy Carmel-Gilfilen,
Tina Gurucharri,
Edward Minchin, Kim Stanley,
Bradley Walters and Ann Baker