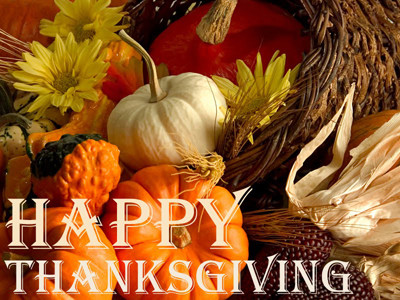 Happy Thanksgiving to you and your family from the UF College of Design, Construction and Planning!
During this Thanksgiving season, we would like to thank you for your support throughout the years and all you have done to help make DCP one of the premier design, construction and planning colleges in the country.
In addition, we gratefully acknowledge our donors, whose gifts continue to have a measurable impact on our students, faculty and programs:
DCP would also like to thank those whose support continues to make a difference in our college, including those who volunteer their time to serve on our advisory boards.
ICYMI: 90th Anniversary Events
DCP90 Tailgate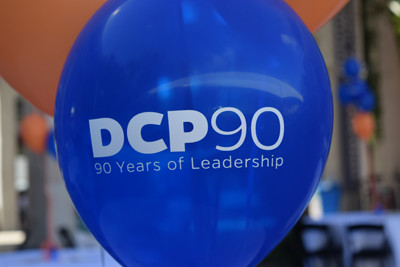 The sun was shining, the barbecue was delicious and the Gators managed to pull out a win against Vandy -- What better way to celebrate the college's 90th anniversary?
Dean's Leadership Luncheon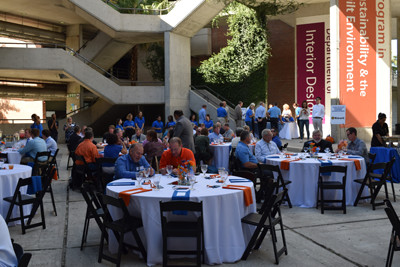 DCP is privileged to have such prestigious leaders throughout the state that support the college. Thank you to everyone that attended the Dean's Leadership Luncheon to make it such a success.
We would also like to extend a special thank you to our sponsors, without whom we couldn't have had such successful events.
Rinker School Construction Hall of Fame
The M. E. Rinker, Sr. School of Construction Management announces that Herman H. Block and John McIntyre were selected to be inducted into the Rinker School's Construction Hall of Fame for 2015.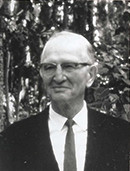 Block joined the Building Construction Program in the Department of Architecture at UF to teach building construction courses in 1949, and was later appointed to organize the Department of Building Construction, which was formed in 1957. He headed the department until his retirement in 1963 and developed a nationally recognized construction education program. Building Construction alumni and students honored him by establishing the H.H. Block Construction Education Fund in 1968 in recognition of his contribution to the construction industry and for his role in preparing hundreds of students for careers and positions of leadership in the construction industry. Block passed away December 19, 1972.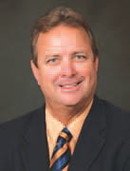 McIntyre, who graduated from the School of Building Construction in 1984, co-founded his company, McIntyre Elwell & Strammer General Contractors, Inc., 28 years ago. He currently employs 14 BCN alumni and consistently places BCN students every summer working in the internship program. He has also enjoyed returning to UF as a "Professor for a Day." John serves as an Emeritus Board Member on the BCN Advisory Council (EXCOM) and is also a Board Member on the SunTrust Bank Advisory Board of the Southwest Florida Region and the Education Foundation of Sarasota County.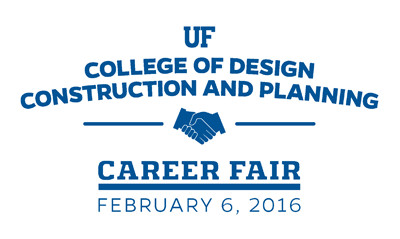 Looking to hire interns and entry-level professionals? DCP's career fair provides the opportunity to meet and interview students in the following disciplines: Architecture, Historic Preservation, Interior Design, Landscape Architecture and Urban and Regional Planning.
Thank you to our Master Sponsor!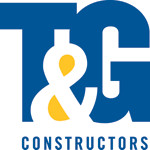 Annual Ernest R. Bartley Memorial Lecture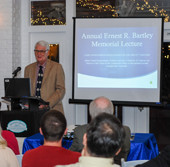 Check out more photos from this year's lecture, where guest speaker Julian C. Juergensmeyer held a presentation for "Land Regulation for the mid-21st Century."
FLASLA / AIA Jacksonville
Golf Tournament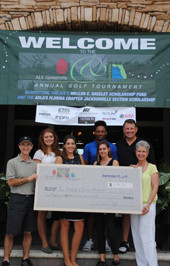 Bruce Pitre, AIA Jacksonville Section, Board of Directors (from left to right); Jacqueline Bayless, UF MLA student volunteer; Erika Smith, UF BLA student volunteer; Donovan Bailey, UF BLA student volunteer; Bryana Boileau, UF BLA student volunteer; Kevin White, BLAE 2002, Chair of the ASLA Jacksonville Section; and Tina Gurucharri, Chair of UF Department of Landscape Architecture, raised nearly $3,000 for the ASLA Florida Chapter Jacksonville Section Scholarship.
Alumni News
Glenda Puente, BDes 2009, MArch 2011, who is currently an adjunct professor at Florida International University, was recently appointed as Docomomo Florida Chapter President.
Sarah Cain, MID 2007, Principal of Sarah Cain Design, has been elected President of the American Society of Interior Designers Florida North Chapter.
Have some news to share with fellow alumni? We want to hear from you! Share your news with us for a future issue of Perspective Online..

College of
Design, Construction & Planning
331 Architecture Building
P.O. Box 115701
Gainesville, FL 32611
TEL (352) 392-4836
www.dcp.ufl.edu
perspective@dcp.ufl.edu

Christopher Silver, Dean
Andrew Wehle, Assistant Dean
Managing Editor: Julie Frey
Editor: Emily Buchanan
Design: Chris Barnett, Tonya Gibbs and Emily Peoples

DCP Public Relations Committee:
Candy Carmel-Gilfilen,
Tina Gurucharri,
Edward Minchin, Kim Stanley,
Bradley Walters and Ann Baker