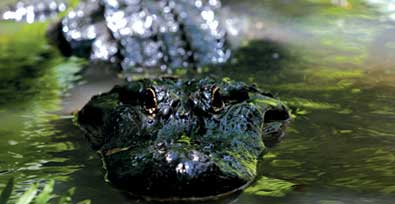 We are pleased today to launch this newly revamped version of UF Law eNews. I hope you enjoy the new format. You'll find news, photos, and feature stories on some of the things happening at the law school, as well as information on upcoming alumni events. Please let us know what you think by sending an email to the eNews editor, Jim Hellegaard, at hellegaard@law.ufl.edu.


Dean Bob Jerry
If you're having trouble reading this email, go to
http://info.uff.ufl.edu/Law/Newsletter/200610.htm
For recent alumni and faculty news, read UF LAW magazine, available online at: http://www.law.ufl.edu/news/magazine.shtml or FlaLaw, the law schools weekly newsletter, at http://www.law.ufl.edu/news/flalaw/.
YOU'RE INVITED
Minority Mentoring Picnic Oct. 21 in Hialeah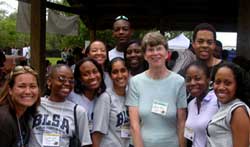 Employers are invited to join minority students from all Florida law schools at the Third Annual Minority Mentoring Picnic on Saturday, Oct. 21, at noon at Amelia Earhart Park in Hialeah. To promote diversity in the legal profession, the law firm of Ruden McClosky will sponsor a 55-passenger bus to transport UF Law students to the event.
The picnic will feature Caribbean music, a rich selection of food, football, volleyball, and a number of lawyers and judges willing to serve as mentors. Many federal and state judges, including Supreme Court Justice Peggy Quince, have already committed to attend this year's picnic. All lawyers, judges, faculty, and minority law students are encouraged to attend. If you are interested in attending or you have questions, email UF Law School Representative Jessie Howell Wallace at howellje@law.ufl.edu. Read More >>
"Beat the Bulldogs" Alumni Reception Oct. 25 in Jacksonville
Join us Wednesday, Oct. 25, at the River Club in Jacksonville, and get ready to "Beat the Bulldogs." Enjoy food, drinks and the chance to connect with other law alumni at this annual event. Dean Robert Jerry will be updating those present on the upcoming 2006-2007 academic year and the exciting things happening at the college. RSVP here.
Grand Guard Reunion 2006
Join the class of 1956 and all prior class years for this year's Grand Guard Reunion Nov. 16-18. The reunion - which takes place the weekend the Gators take on the Western Carolina Catamounts - features the induction of the class of 1956 into the Grand Guard. Register now to rekindle old memories and make new friends. For information, visit the UF Alumni Association or contact Yancy Jones, yjones@uff.ufl.edu.
Upcoming Alumni Events at UF Law
Other upcoming alumni events include the Fall Book Award Ceremony Nov. 17 at 3 p.m. in Holland Hall room 345; the Grand Guard Luncheon Nov. 17 at 11 a.m.; and the Alachua County Law Alumni Holiday Party Dec. 14, at the home of Bob and Lisa Jerry. For more information, contact Alumni Affairs at (352) 273-0640 or check out their Website.
RECENT NEWS
Ginsburg Dedicates Classroom, Cites Fond Memories of Smith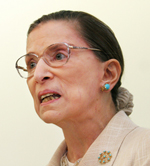 To U.S. Supreme Court Associate Justice Ruth Bader Ginsburg, Chesterfield Smith was "the most magnetic, exuberant, irrepressible, altogether irresistible lawyer" she has ever known. He was also her good friend. So when Ginsburg was asked to help the Levin College of Law dedicate the Chesterfield Smith Ceremonial Classroom, there was never any doubt that she would be there.
"Today's ceremony is one I could hardly miss," Ginsburg said at the Sept. 21 dedication, "for I held in highest esteem and deepest affection the man whose name this classroom now bears, Chesterfield Smith." A 1948 graduate of UF Law who went on to be one of the nation's most prominent lawyers, Smith was the founder and chairman emeritus of the national law firm Holland & Knight. His most legendary act occurred during the Watergate investigation in 1973 when as president of the American Bar Association Smith led the ABA's effort to call for an independent counsel to investigate President Richard M. Nixon, telling the nation and the president, "No man is above the law." The dedication video and program are available online. Read More >>
Law Professor's Research Helps Spur Congress to Protect Military Families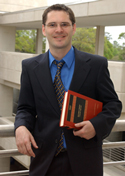 A study co-authored by a University of Florida law professor recently helped spur the U.S. Congress to pass legislation protecting military families from predatory lenders who charge interest rates that can reach well into the triple digits. The study co-authored by Christopher L. Peterson, an associate professor at UF's Levin College of Law, and Steven M. Graves, an assistant professor of geography at California State University, surveyed more than 13,000 zip codes and found that payday loan companies clustered in areas near military bases. The findings were cited in a report by the Pentagon, and last month Peterson testified before the Senate Committee on Banking, Housing and Urban Affairs. On Sept. 29 Congress agreed to legislation prohibiting lenders from imposing an interest rate of more than 36 percent on loans to members of the armed forces or their dependants. Read More >>
Deputy President of Supreme Court of Israel Visits UF Law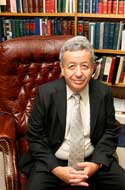 Eliezer Rivlin, who was recently sworn in as deputy president of the Supreme Court of Israel, arrived at the Levin College of Law in October as a visiting lecturer in the Comparative Litigation Foreign Enrichment course. Rivlin filled a vacancy on the court created by the retirement of Justice Mishael Cheshin in February. He was sworn in by President Moshe Katsav on Sept. 28. Rivlin is a seventh-generation Israeli, has a master's degree in law from Tel Aviv University and specializes in torts, constitutional law, economic law and freedom of expression. Read More >>
Professor Danaya Wright Sees UF from Different Altitude as Senate Faculty Chair
UF Law Professor Danaya C. Wright is seeing the university from a different altitude: from the President's Suite in Ben Hill Griffin Stadium and from the Board of Governors for the State University System, all in her role as chair of the University of Florida Faculty Senate. As chair for one year, Wright presides at the senate meetings, serves as a member of the University Board of Trustees and the Advisory Council of Faculty Senates (a council made up of all 11 Florida university Senate Chairs), and chairs the Senate Steering Committee. Read More >>
Welcome Rachel E. Inman, New Associate Dean for Students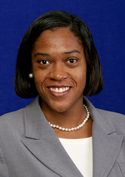 The Levin College of Law welcomed a new associate dean for students, Rachel E. Inman in September. Inman comes to UF Law from the University of Tennessee College of Law, where she worked as assistant dean for student affairs. Inman, who earned her J.D. from the University of Tennessee, previously served as the law school's director of student judicial affairs from 1997 to 1999. She also served as assistant director for student conduct at UT from 1994 to 1997 and as assistant general counsel for the Tennessee Department of Health from 1993 to 1994. Read More >>
IRS Chief Counsel Tells Students About Working at His Dream Job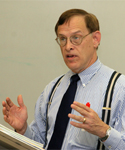 As a tax lawyer, Donald Korb says, it just doesn't get any better than being chief counsel for the Internal Revenue Service. When Korb's wife was asked by a Wall Street Journal reporter how her husband liked his job, she replied: "It's like he's 10 years old again and every day's his birthday." "And that's really the way I feel," Korb told a packed audience of students in the Chesterfield Smith Ceremonial Classroom on Oct. 5 in the first lecture of the Graduate Tax Enrichment Series. "I'm just so lucky to be here at this point in time." Read More >>
Constitution Day Panel Discussion Highlights Threats to Judicial Independence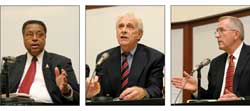 The threat to judicial independence was the topic at a panel discussion held at Levin College of Law on Constitution Day. The Sept. 15 event in the college's Chesterfield Smith Ceremonial Classroom featured three distinguished guest panelists: The Honorable Frederick D. Smith, Chief Judge, Eighth Judicial Court of Florida; The Honorable Stephan Mickle, District Judge, U.S. District Court Northern District of Florida; and Fletcher Baldwin, Jr. Chesterfield Smith Professor and Director, Center for International Financial Crime Studies. Sharon E. Rush, Irving Cypen Professor, moderated the discussion. Read More >>
Professor Calfee Earns Top Taiwan Award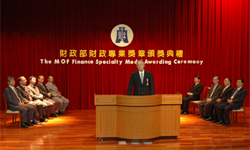 Levin College of Law Professor Dennis A. Calfee has been awarded one of Taiwan's most prestigious honors, the Public Finance Specialty Medal, for helping to develop public finance in the Republic of China over the past 20 years. During his time in Taiwan, Calfee trained 650 of the country's local and foreign finance officials in his classes at the International Training Program of the Ministry of Finance. Calfee has lectured on tax law and policy in Taiwan almost every year since 1986 and provided substantial assistance toward improving the country's International Taxation Academy, said Taiwan's Minister of Finance, Dr. Ho Chih-chin. Read More >>
Tax and Environmental Law High in U.S. News & World Report Rankings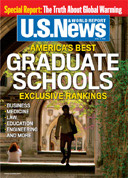 The Levin College of Law's Graduate Tax Program has scored high marks nationally again this year with a second place finish just behind New York University in U.S. News & World Report's annual rankings of the best graduate schools in the nation. Also, the college's Environmental and Land Use Law Program was ranked 12th in the nation-5th among public law schools. UF Law was ranked 41st in the nation overall and 18th among public institutions.
Read More >>
Hurst Named Professor of the Year; Burres, Kent Named Students of the Year
Thomas Hurst, Samuel T. Dell Research Scholar, was elected Professor of the Year by law students participating in annual elections sponsored by the John Marshall Bar Association. Also, Jennifer Kent, immediate past president of the law association for women, and Steve Burres, president of the John Marshall Bar Association and a member of the Justice Campbell Thornal Moot Court Team, tied for the title of Student of the Year. Read More >>
Student Group Wins International Award
The University of Florida's branch of the International Law Society has been recognized as the most outstanding of the group's 200 chapters worldwide. The UF chapter also won the group's award for Best Speaker and Best International Event. Dedicated to helping students explore issues and careers in international law, ILS has hosted a cast of global speakers in the past year with the assistance of professors and administrators. One of the revitalized group's flagship programs, the International Breakfast Series, a weekly brunch and lecture series, won the Best International Event award in this year's ILS international competition at the ILSA's national convention in Washington D.C. Read More >>
Former Peruvian Ombudsman Receives Jon Mills Award at UF Conference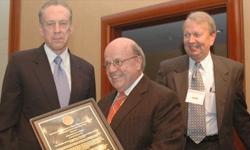 Jorge Santisevan, the human rights activist who became the first person to hold the position of Human Rights Ombudsman to the government of Peru, received the Jon Mills Award at UF Law's Center for Governmental Responsibility's Conference on Legal and Policy Issues in Lima, Peru in May 2006. As vice president of the International Ombudsman Institute (IOI) and through his involvement in the Federation of Ombudsman (FIO), Santistevan paved the way for other emerging democracies, many of which have since created an ombudsman position. As a visiting professor at the Levin College of Law in January 2006, Santistevan gave a public lecture on human rights and civil society for which he was awarded Best Speaker of 2005-206 by the International Law Students' Association, a non-profit organization of students and young lawyers with over 50 chapters worldwide. Read More >>
UF Among Top Law Schools in the Country for Hispanics

The Levin College of Law held its place this year as one of the top law schools in the country among Hispanic students, according to the September 2006 of Hispanic Business (www.hispanicbusiness.com), placing seventh in the magazine's annual rankings. The law college's recent expansion and the renovation of its library and classroom facilities helped seal its top-tier ranking, according to the magazine. The school's joint J.D./M.A. program and its annual conference on legal and policy issues in the Americas are among the offerings attractive to Hispanic students. The numerous social activities offered through the Spanish American Law Students' Association (SALSA), a support group for Hispanic UF law students at UF Law, include October Hispanic Awareness Month, Sangriafest and Race Judicata, the magazine reported. Read More >>
Law Students Take FBK in New Directions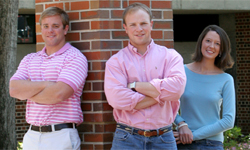 Three UF Law students at the helm of the university's Blue Key Society are forging a new path for the legendary organization, and the operative word is leadership. FBK president Lauren Fackender, Vice President Stuart Barks and Treasurer, Josh Webb, say they plan to branch out from the society's traditional role of organizing homecoming and focus on training members to become Florida's next generation of political leaders. The group plans to hold workshops that focus on leadership techniques as well as some of the key problems affecting the state of Florida, according to Fackender. Another project in FBK's new leadership initiative will be the formation of the Stephen C. O'Connell Society, a new group named for the UF law alumnus and former UF president that would bring alumni and current FBK students together throughout the year, said Barks, who will oversee the new organization. Read More >>
UF Law Faculty Scholarship Continues to Thrive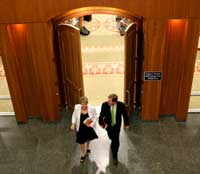 Academic scholarship at the Levin College of Law continues to
thrive. Over the past three years, faculty members published
69 books (including treatises and casebooks) and wrote
hundreds of articles published in law reviews and elsewhere.
Faculty work has been cited in courts at all levels thousands of
times, including dozens of recent citations by federal courts and
several by the U.S. Supreme Court. Read More >>