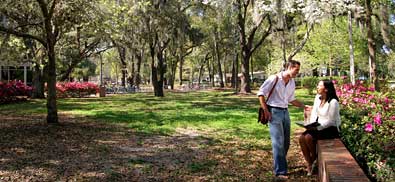 YOU'RE INVITED
Martha Barnett to be Recognized as Distinguished Alumnus and Deliver Commencement Address
Martha Barnett (JD 73), former president of the American Bar Association and a partner in the law firm of Holland & Knight, will address Spring 2007 graduates at the Levin College of Law's commencement at 2 p.m. Friday, May 11, in the Stephen C. O'Connell Center on the University of Florida campus. Barnett also will be recognized as a Distinguished Alumnus of UF at the ceremony. Read More >>
Alumni Reception at The Florida Bar Annual Meeting June 28

The Levin College of Law will hold a UF Law Alumni Reception at The Florida Bar 2007 Annual Meeting at 6:30 p.m. Thursday, June 28, at the Orlando World Center Marriott. This reception, open to all UF Law alumni, will provide graduates of the college with the opportunity to network and reconnect with friends and colleagues from all around the state and hear from Dean Robert Jerry, who will update those attending with the latest news from the college. To RSVP for this event, go to http://www.law.ufl.edu/alumni/rsvp/flabar/index.shtml. If you would like to sponsor this event, contact Victoria Rudd at ruddv@law.ufl.edu or call 352-273-0640 for more information. For a complete listing of law school events for 2007, visit http://www.law.ufl.edu/alumni/events.shtml.
Central Florida Alumni Invited to Happy Hour July 12
The UF Law Alumni Council wishes to invite all Central Florida alumni, current students, and supporters of the Levin College of Law to a Happy Hour on Thursday, July 12, from 5:30 p.m. to 7:30 p.m. at UrbanThink! Bookstore, 625 E. Central Blvd., Orlando. (Go to http://www.urbanthinkorlando.com for directions and more information.) There will be great drink specials and some fun surprises. For information, please contact Sarah Rumpf at srumpf@cfl.rr.com.
'Florida Tomorrow: The Campaign for the University of Florida' Kickoff Event Sept. 28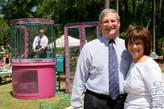 Interested in being a part of "Florida Tomorrow: The Campaign for the University of Florida" capital campaign kickoff event? Gifts and/or pledges of any kind of $100,000 or more documented prior to June 30 make donors eligible to be table hosts at this private gala on Friday, Sept. 28, and receive special recognition for their early commitment to the campaign. Also, there will be daytime CLEs and a complimentary BBQ open to all law alumni on campus at noon on Sept. 28. The BBQ, sponsored by the Gene & Elaine Glasser Fund, will be an opportunity to gather with students, faculty and staff. Contact Kelley Frohlich in the Development & Alumni Affairs office for more information at 352-273-0640.
RECENT NEWS
Grant to Restore Law School Woods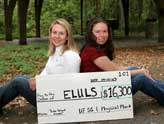 A 3.3-acre wooded area across from the Levin College of Law on Village Drive will be restored thanks to a $16,300 grant from University of Florida Student Government and UF Physical Plant. The Environmental and Land Use Law Society (ELULS) developed the proposal to restore the UF Conservation Area across Village Drive and west of the law school campus. The Conservation Area is littered, subject to vagrancy and infested with invasive exotic species that contribute to natural habitat deterioration. The proposal was written and coordinated by third-year law student Ashley Henry, who will serve as project manager. Read more >>

Student Wins Highly Prized Presidential Management Fellowship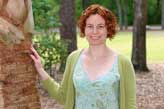 After a lengthy and time-consuming application process, third-year University of Florida law student Rebecca Marci Brown recently was awarded the prestigious Presidential Management Fellowship. A May 2007 graduate, Brown will begin working in August with the National Cancer Institute at the National Institutes of Health in Bethesda, Maryland. The purpose of the program is to attract to the federal service outstanding men and women from a variety of academic disciplines and career paths who have a clear interest in, and commitment to, excellence in the leadership and management of public policies and programs. Read more >>
Danaya Wright Named UF Research Professor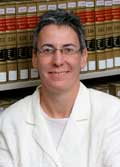 Levin College of Law Professor Danaya Wright is one of 33 UF faculty members recently named University of Florida Research Foundation Professors for 2007-2010. The recognition goes to faculty members who have a distinguished current record of research and a strong research agenda that is likely to lead to continuing distinction in their fields. Founded in 1986, the not-for-profit foundation provides a means by which research can be conducted flexibly and efficiently and by which discoveries, inventions, processes and work products of UF faculty, staff and students can be transferred from the laboratory to the public. Read More >>
JMBA Honors Professor and Student of the Year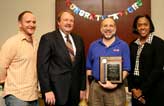 The John Marshall Bar Association recently honored Levin College of Law Professor Michael Seigel as Professor of the Year and second-year law student Gerrard Grant as Student of the Year. Seigel joined the UF Law faculty in 1990, taking a leave of absence from 1995 to 1999 to serve as First Assistant United States Attorney for the Middle District of Florida in Tampa. He served as the college's associate dean for academic affairs from 2000 to 2002. A native of Toronto, Canada, Grant served as president of the Black Law Students Association during the 2006-07 school year and was involved in many campus activities including the Estates & Trusts Elder Law Society. This summer, Grant is clerking with law firm of James, McElroy & Diehl, P.A. in Charlotte, NC.
Conference on Legal & Policy Issues in the Americas Focuses on Brazil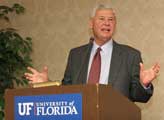 President George W. Bush's recent meetings with Brazilian President Luiz Inacio Lula da Silva have brought increased attention to relations between the two countries, particularly with respect to continuing trade negotiations. These and other issues were the topics of discussion at the Center for Governmental Responsibility's Eighth Annual Conference on Legal & Policy Issues in the Americas, April 11-12 at the Holiday Inn-West in Gainesville. Speakers at the conference included former U.S. Senator Bob Graham and Minister Carlos Mário da Silva Velloso, past president, Supreme Federal Tribunal of Brazil. Read More >>
Professionalism Speaker Explores Keys to Life and Career Satisfaction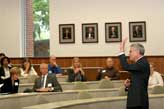 What could be more practical than feeling good about yourself and your own life and career? Lawrence S. Krieger, UF Law alumnus and keynote speaker for the March 30 Professionalism Symposium, posed this question to judges, lawyers and students attending his presentation on the "Inseparability of Professionalism and Personal Satisfaction in the Practice of Law." Krieger (JD 78) is a clinical professor and director of Clinical Externship Programs at Florida State University College of Law who began researching the link between personal well-being and professional behavior in the practice of law in 1991, only after he lost the vitality in his own job. Read More >>
Gators Bring Home National Title From NBLSA Trial Team Tourney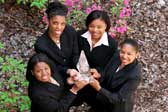 More than one Gator team brought home a national title recently from Atlanta. The University of Florida Levin College of Law Black Law Students Association (BLSA) Trial Team earned the national title in Atlanta March 21-25 at the NBLSA Thurgood Marshall Mock Trial Competition in Atlanta. The team defeated Georgetown in the semifinals and Georgia State in the final round. "We are extremely proud of these students," said UF Law Trial Practice Program Director Jennifer Zedalis. "The competition was tough, but our students worked extremely hard to win the title." Read More >>
Music Night at Dean's Jerry's Shows Off Talent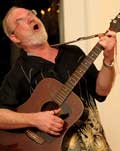 Music Night at Dean Robert Jerry's home April 15 brought together some of the many talented students and faculty at UF Law, who were invited to attend on the condition that each brings a dessert and promises to perform a song or some other piece of music. Professor Jeffrey Davis (pictured at right) played his acoustic guitar and sang "Teachin' Law Blues," Dean Jerry performed original compositions on the synthesizer, Professors Juan Perea (piano) and Jeffrey Grater (blues harp) collaborated on an impromptu musical improv, Professor Walter Weyrauch read poetry, and Law College Council President Steve Adamczyk sat down at the piano to play George Gershwin's "A Foggy Day" and Billy Joel's "New York State of Mind."
Top Attorneys Bring Real-Life Experiences to Teaching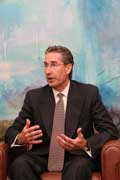 Law students at the Levin College of Law are getting a taste of the life that awaits them at a corporate law firm thanks to a new business document drafting course taught by top attorneys who travel to Gainesville to teach the innovative class. The course was developed by Professor Stuart Cohn and Daniel H. Aronson, an attorney with Bilzin Sumberg Baena Price & Axelrod in Miami. With support from UF Law Dean Robert Jerry, Cohn and Aronson enlisted three prominent business lawyers as adjunct professors: Lou Conti, a partner with Holland & Knight who splits his time between Orlando and Tampa; Gardner Davis, a partner in the Jacksonville office of Foley & Lardner; and Gregory C. Yadley, partner in the Tampa office of Shumaker, Loop & Kendrick, and co-chair of the firm's Corporate Practice Group. "There are very few law schools that offer anything like this," Aronson explained. Read More >>
Greenberg Traurig CEO Alvarez Speaks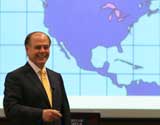 Cesar Alvarez, president and chief executive officer of one of the nation's largest law firms, Greenberg Traurig, spoke at the University of Florida Levin College of Law on the real-world practice of law. A 1972 UF Law graduate, Alvarez visited the law school as part of a Greenberg Traurig recruiting event where law students had the chance to meet associates to learn more about the firm. Alvarez's visit was also a Greenberg Traurig recruiting event where law students had the chance to meet associates to learn more about the firm. During his time as CEO, the firm has experienced its most significant growth, from 325 lawyers in eight offices in 1997 to approximately 1,600 attorneys and government professionals in 33 locations in the United States, Europe and Asia. Read More >>
Conservation Clinic Wins Grant for Sea Turtle Nesting Project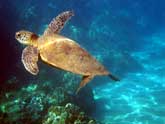 University of Florida Levin College of Law Conservation Clinic Director Tom Ankersen and Clinic Attorney Thomas Ruppert received a $26,620 grant from the Florida Sea Turtle Grants Program for a project entitled: "Dynamic Habitat Accommodation: The Policy Framework to Ensure Sea Turtle Nesting Beaches in Florida." The clinic will conduct empirical research into coastal construction permitting in selected "cells" along developed or developing coastlines with high turtle nesting density coupled with research into the legal and policy planning problematic created when the ambulatory public-private shoreline boundary interface encroaches on the built environment. Read More >>
'Dunk a Dean' Kicks Off IPTLA Month With a Big Splash
Responding to taunting from designated "dunkee" Associate Dean George Dawson, UF Law Dean Robert Jerry winds up, nails the target, and sends Dawson into the frigid waters of the tank at the March 5 'Dunk a Dean, Plunge a Professor" charity event sponsored by the Intellectual Property & Technology Law Association (IPTLA). "Dunk a Dean" was one of several events held during IPTLA Month to raise donations to the United Way, March of Dimes and St. Francis Homeless Shelter. Read More >>
Professor Emeritus Frank Allen, 1919-2007, Passes Away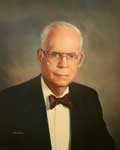 Francis A. Allen, a leading legal educator and thinker, died April 6, 2007, at North Florida Regional Hospital in Gainesville, Fla. Allen taught criminal law for more than 40 years and was a principal architect of the provision of legal counsel to indigent defendants, both through his scholarly writings and his chairmanship of the Attorney General's Commission on Poverty and the Administration of Federal Criminal Justice, which led to the Criminal Justice Act of 1964 and the Bail Reform Act of 1966. According to fellow University of Florida Law Professor and close friend Jerold H. Israel, "Frank was undoubtedly one of the foremost scholars of his generation, but he was much more—a wonderful colleague and a wise and generous mentor to many, including myself. His move to Florida was a major event in the development of our faculty, and attracted national attention. Perhaps the most prominent features of Frank's writings, teaching and his everyday conversations were the thoughtful character of his analysis and his articulateness." Read More >>
Newly Redesigned Website Includes 'History of UF Law'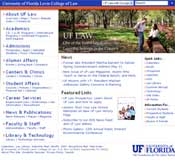 The UF Levin College of Law is pleased to announce that the law school's home page, major section headings and all Alumni Affairs pages have been updated to conform to the new University of Florida template and are now live at www.law.ufl.edu. The home page features a revolving flash gallery of pictures, featured links to program areas and a RSS feed for news. While some links are still in the old template, we will be reviewing and updating each section this summer, and plan to have the entire site transformed by the fall. We appreciate the input and suggestions we have received from many of you, and look forward to exploring ways to make our website increasingly effective and user-friendly in the future. Alumni are encouraged to visit the new "History of UF Law" website at http://www.law.ufl.edu/history/. Created by archivist Betty Taylor, this website is devoted to providing a detailed account of the law school over the years. Alumni and friends are invited to add their personal accounts to help create an interactive archive of the history of UF Law.
Spring 2007 Issue of UF LAW Magazine Out Soon

The Spring 2007 issue of UF LAW magazine should be arriving in your mailboxes by mid-June and is available to read online now through a link on the law school's home page at http://www.law.ufl.edu. This issue includes a look inside the classrooms of alumni who teach as well as profiles of three federal judges and accomplished grads Dexter Douglass, Oz Howe and Gene Moore. Also, if you are an entrepreneur or are involved in the top management of a business (other than as general counsel), editor Kathy Fleming would like to hear from you at fleming@law.ufl.edu.
Read More >>
Make Your Gift to the Law School Before the Fiscal Year Ends
If you have not already made your gift to the law school for the 2006-2007 fiscal year, please consider doing so before June 30. The guidelines below will help to ensure your gift arrives in time to be counted in this fiscal year and recognized in our annual report (for gifts of $100 or more). For specific instructions or assistance, call Alumni Affairs at 352-273-0640.
Mailing Addresses:
To make your annual gift to the law school, please send your check payable to:
Law Center Association
P.O. Box 117620
Gainesville, FL 32611-7620
To make a pledge payment or gift for any building fund or any endowment, please send your check payable to:
UF Foundation
P.O. Box 14425
Gainesville, FL 32604
To give online now, please visit:
https://www.uff.ufl.edu/OnlineGiving/Law.asp
May 2007
VOLUME VIII, ISSUE 4
Content
Events
Contacts
Contact Us
UF Law eNews is produced by the Levin College of Law Communications Office.
| | |
| --- | --- |
| » | Jim Hellegaard, Senior Writer, FlaLaw and UF Law eNews Editor |
| » | Debra Amirin, APR, Director |
| » | Kathy Fleming, APR, CPRC, Associate Director, UF LAW Magazine Editor |
| » | Kristen Hines, Photographer |
To submit news for the next issue of UF Law eNews email flalaw@law.ufl.edu, call 273-0650, stop by Communications in 287 Holland Hall, or mail it to P.O. Box 117633, Gainesville, FL 32611-7633.
College of Law Administration
| | |
| --- | --- |
| » | Robert H. Jerry, II, Dean |
| » | George L. Dawson, Associate Dean for Academic Affairs |
| » | Stuart R. Cohn, Associate Dean for International Studies |
| » | Michael K. Friel, Associate Dean & Director, Graduate Tax Program |
| » | Rachel E. Inman, Associate Dean for Students |
| » | Christine Klein, Associate Dean for Faculty Development |
| » | M. Kathleen "Kathie" Price, Associate Dean for Library and Technology |
| » | John Plummer, Assistant Dean for Administrative Affairs |
| » | Linda Calvert Hanson, Assistant Dean for Career Services |
| » | J. Michael Patrick, Assistant Dean for Admissions |
| » | Debra D. Amirin, Director of Communications |
| » | Kelley Frohlich, Senior Director of Development and Alumni Affairs |
For recent alumni and faculty news, read UF LAW magazine, or FlaLaw, the law school's weekly newsletter.
This message has been sent by the Levin College of Law to:
%%emailaddr%%.
To unsubscribe send a blank email to %%email.unsub%%

Mail Tools