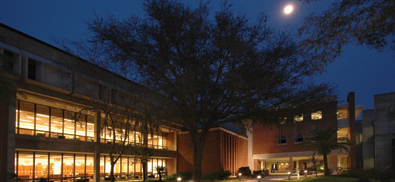 YOU'RE INVITED
UF Law Commemorates Constitution Day Sept. 17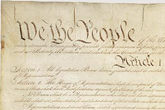 On September 17, 1787, 39 delegates to the Constitutional Convention signed the Constitution of the United States of America. This year marks the 220th anniversary of that event, and to commemorate Constitution Day on Monday, Sept. 17, University of Florida Law Professor Chris Slobogin will speak, from noon to 1 p.m., in the UF Reitz Union Auditorium on "The Constitution and Surveillance by the Government." Refreshments will follow in the adjacent West Gallery. Read More>>
'Florida Tomorrow: The Campaign for the University of Florida' Kickoff Event Sept. 28
"Florida Tomorrow: The Campaign for the University of Florida" will kickoff Friday, Sept. 28, with events at UF and the Levin College of Law. Please stop by the law school campus for a day of fun and educational activities. There will be numerous faculty presentations, and a barbecue sponsored by the Gene and Elaine Glasser Fund, open to all students, faculty, staff & alumni, from 11:30 a.m. to 1:30 p.m. in the law school's Marcia Whitney Schott Courtyard. Open Houses and tours will be taking place throughout the day, as well as a Law Student Art Show in the Lawton Chiles Legal Information Center. For more details, go to www.floridatomorrow.ufl.edu/ShowcasingThePossibilities/ and select "Fredric G. Levin College of Law" or contact Kelley Frohlich at 352-273-0640.
UF Law Alumni Council Happy Hour at Orlando's UrbanThink! Bookstore Oct. 18

The University of Florida Law Alumni Council would like to invite all Central Florida area alumni, students, and friends of the UF College of Law to a happy hour on Thursday, Oct. 18, 6-8 p.m., at the UrbanThink! Bookstore, 625 East Central Blvd., Orlando. Our special guest will be UF Law Professor Michael Seigel, who will be signing copies of his book, Improbable Events: Murder at Ellenton Hall, an exciting murder mystery that takes place in a law school. We are currently planning to have these events two or three times a year, and limited sponsorships are available. Please contact Sarah Rumpf at srumpf@cfl.rr.com if you or your firm are interested. Current sponsors are UrbanThink! Bookstore; Harris, Harris, Bauerle & Sharma P.A.; and Gatorlando, LLC. Remember to RSVP and support your College of Law. Check out the online invitation.
'Beat the Bulldogs' Law Alumni Reception Oct. 24 at Jacksonville River Club
Enjoy food, drinks and the chance to connect with other law alumni at the annual "Beat the Bulldogs" Law Alumni Reception Wednesday, Oct. 24, 5:30-7:30 p.m., at the River Club in Jacksonville (Florida Room, 35th Floor). Dean Robert Jerry will be updating everyone on the 2007-2008 academic year and the exciting things happening at the Levin College of Law. Join us for a great time and get ready to "Beat the Bulldogs!" To RSVP, sponsor or get more information, email development@law.ufl.edu.
Spring Class of 1997 Reunion Nov. 2-4
The UF Law Spring Class of 1997 will hold its 10-year Reunion Weekend Nov. 2-4 in Gainesville. For a Reunion Invitation and to RSVP, download the pdf form available online at http://www.law.ufl.edu/alumni/pdf/ReunionInvite.pdf. Please email any information about lost classmates to Jen Sommerville at jsommerville@shutts-law.com.
RECENT NEWS
Atkins and McCarty to be Posthumously Inducted into Heritage of Leadership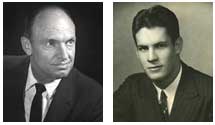 The Law Center Association (LCA) Board of Trustees is proud to announce that C. Clyde Atkins (J.D. 36, pictured left) and John M. McCarty (J.D. 41, pictured right) will be posthumously inducted into the Levin College of Law Heritage of Leadership Recognition Society on Friday, Sept. 7. To permanently honor outstanding and notable alumni of the University of Florida Levin College of Law and their contributions to the state and university, the LCA Board of Trustees established the Heritage of Leadership Recognition Society in 2003.
UF Law Students Begin School Year by Giving Back to the Local Community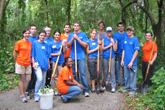 University of Florida law students, faculty and staff, pictured at left, removed trash, debris and exotic invasive plants from a 3.3-acre wooded area across from the Levin College of Law Saturday, Aug. 18, as part of UF Law's annual Community Service Day, which involved more than 400 volunteers at 13 locations throughout the Gainesville area. Read More >>
Professor Christopher Peterson Named Consumer Advocate of the Year for Research on Predatory Lending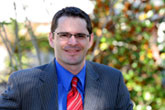 The National Association of Consumer Agency Administrators (NACAA) recently awarded University of Florida Law Professor Christopher L. Peterson its Consumer Advocate of the Year Award for 2007 for his research on predatory lending and his advocacy for legislation adopted last year by Congress that caps the interest rate lenders may charge military personnel. Read More >>
American Constitution Society Honors UF as Chapter of the Year
The Un

iversity of Florida Levin College of Law chapter of the American Constitution Society for Law and Policy recently was recognized by the national organization as Chapter of the Year at its annual conference in Washington, D.C. The chapter, founded at UF in 2003, also received the Network Building Award for Continuing Commitment to Diversity. "The quantity and quality of our programming, as well as our willingness to collaborate with other student groups, earned us recognition on the national level," said Chapter President Adrian Chandler (pictured). Read More >>
New Faces Among Faculty and Staff at UF Law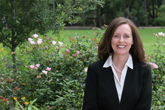 There are a number of new faces among faculty and staff at the Levin College of Law this fall. Assistant Professor Shani King has come to UF Law from San Francisco, where he was a staff attorney with Legal Services for Children. Assistant Legal Skills Professor Leslie Knight (pictured) has joined the faculty from UF's Office of the General Counsel, where she continues to be Of Counsel to the University. Read More >>
UF Law Student Completes Rigorous Everglades Ecology Internship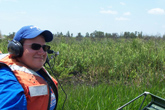 University of Florida law student Scott Holtz, of Plantation, was one of four college students who recently completed the Arthur R. Marshall Foundation's award-winning Everglades ecology internship. Holtz, 23, spent 11 weeks studying the history, hydrology and geology of the Everglades, and improved a wetland area at the South Florida Science Museum. He completed the prestigious program on Aug. 2 before returning to Gainesville to begin his second year at the Levin College of Law. Read More >>
FlaLaw Newsletter Goes Electronic
After several years as an award-winning print publication, the Levin College of Law's newsletter, FlaLaw, has gone electronic. We believe this change will help us to more effectively reach today's law students, who are increasingly accustomed to obtaining their news and other information through the Internet. UF Law alumni can opt in to receive FlaLaw Online via email each week by contacting editor Jim Hellegaard at hellegaard@law.ufl.edu.
UF Law Faculty Scholarship Continues to Thrive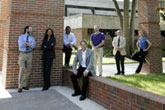 Faculty members at the Levin College of Law continue to achieve great things in the area of academic scholarship. Since 2004, faculty members published 79 books (including treatises and casebooks), wrote 227 law review and journal articles, and 141 other articles, book chapters and published reports. Faculty work has been cited in courts at all levels thousands of times, including dozens of recent citations by federal courts and several by the U.S. Supreme Court. Read more in the new Report From the Faculty, available online.
Prominent Alumni Featured in UF Law Magazine
Each issue of UF Law magazine features prominent alumni who are making their mark on the legal profession. The Fall 2007 issue, due out later this year, will include profiles of David Roth and Leslie Lott. If you would like to suggest a fellow UF Law alumnus to be profiled in a future issue of the magazine, please send an email to Communications Director Debra Amirin at amirin@law.ufl.edu. You can read the Spring 2007 issue online.
Read More >>
New Prospectus Available

Curious about how your college and its image have evolved since your college days? Check out the new Levin College of Law Prospectus at www.law.ufl.edu. The 56-page publication, the college's main printed recruiting tool for prospective students, contains information on the educational opportunities offered at UF Law, our inspiring faculty, top facilities, and leading alumni that make up the Gator Nation.

Please Welcome Sara Grimm to the Office of Development and Alumni Affairs

Welcome to our new Director of Annual Fund and Stewardship Programs Sara Grimm. Sara joins the Office of Development and Alumni Affairs from The Ohio State University Moritz College of Law, where she served as assistant director of development for reunions. She earned her B.A. from Penn State University. Sara will be primarily responsible for managing Annual Fund giving programs, Law Alumni Council, donor recognition and stewardship.
September 2007
VOLUME IX, ISSUE 1
Content
Events
Contacts
Contact Us
UF Law eNews is produced by the Levin College of Law Communications Office.

Editor: Jim Hellegaard
Photography: Kristen Hines
Online Communications Coordinator: Hedda Prochaska
Web Editor: Katie Blasewitz
Editorial Assistant: Aline Baker

Please let us know what you think by sending an email to the eNews editor, Jim Hellegaard, at hellegaard@law.ufl.edu.
Send submissions and/or suggestions to flalaw@law.ufl.edu or
352-273-0650.
For recent alumni and faculty news, also read UF LAW magazine, or FlaLaw Online, the law school's weekly electronic newsletter for students, faculty and staff.
This message has been sent by the Levin College of Law to:
%%emailaddr%%.
To unsubscribe send a blank email to %%email.unsub%%

Mail Tools