To view this newsletter in color and formatted with photographs and graphics, choose the html view in your email viewer or go online to
http://info.uff.ufl.edu/Law/Newsletter/200809.htm
For recent alumni and faculty news, read UF LAW magazine, available online at: http://www.law.ufl.edu/uflaw/ or FlaLaw Online, the law school's weekly electronic newsletter, at www.law.ufl.edu/flalawonline.
Please let us know what you think by sending an email to UF Law eNews editor Katie Blasewitz at blasewitz@law.ufl.edu.

UPCOMING EVENTS
Book Awards Program for Spring 2008 Recipients, Sept. 26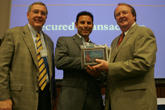 Students, faculty and friends of the law school will gather in the Chesterfield Smith Ceremonial Classroom Sept. 26 at 3:30 p.m. to honor Book Award recipients for the spring 2008 semester. Presented every semester, Book Awards recognize the top performers in each class, and give alumni a chance to support academic excellence at the Levin College of Law.
Symposium to Honor Professor Weyrauch for 51 Years of Service Sept. 29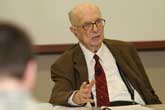 This symposium, which marks and honors Professor Walter Weyrauch's 51 years of service as a member of the faculty at the University of Florida Levin College of Law, will provide an opportunity for noted scholars and friends of Professor Weyrauch to reflect upon his intellectual legacy. Those with a special connection to Professor Weyrauch are encouraged to attend.
Read more >>
"Beat the Bulldogs" Reception, Oct. 30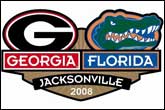 Join us for our annual "Beat the Bulldogs" reception on Thursday, October 30, from 5:30 p.m. - 7:30 p.m. at The River Club in Jacksonville, Fla. For sponsorship opportunities, please contact Victoria R. Rudd at ruddv@law.ufl.edu or 352-273-0640 for more information.
All Class Centennial Reunion, April 24-26, 2009
Mark your calendars and recruit your classmates for the All Class Centennial Reunion, April 24-26. Look for a registration brochure that will be mailed in early 2009. Reunion events will include a century welcome reception, tours, Heritage of Leadership & distinguished alumnus ceremonies, CLEs, a family BBQ with Albert & Alberta, decade dinners (classmates grouped by decades in separate locations), children's dinner & movies (ages 5-12), after party and a farewell brunch. If you are initerested in sponsoship opportunities, contact Victoria Rudd at 352-273-0640, ruddv@law.ufl.edu. For more information on volunteering contact Sara Cocolin (for classes 1979 and earlier) at 352-273-0640, cocolin@law.ufl.edu or contact Victoria Rudd (for classes 1980 and later) at 352-273-0640, ruddv@law.ufl.edu.

RECENT NEWS
Preparation Pays Off For Final Four Petitioners in Argument Before Chief Justice Roberts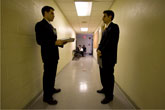 Even though they prepared for countless hours throughout the past two weeks, the Justice Campbell Thornal Moot Court Final Four competitors couldn't help being nervous before arguing in front of John G. Roberts, Jr., the Chief Justice of the United States. Cary Aronovitz, Kevin Combest, Robert Davis and Tara Nelson argued a hypothetical case in front of Roberts and three judges from the 11th Circuit of the U.S. Court of Appeals on Friday.
Read more >>

To view photos of Chief Justice Roberts' visit go to: www.law.ufl.edu/media/roberts.shtml



Jurist-in-Residence Program to Bring Judges to UF Law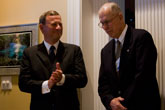 A new University of Florida Levin College of Law program will help law students bridge the gap between what they learn in law school and legal practice. The Peter T. Fay Jurist-In-Residence Program — named after Peter T. Fay, a senior judge of the U.S. 11th Circuit Court of Appeals who graduated from the college in 1956 — will bring judges to the college to provide insights to students and faculty on a broad range of issues relating to judicial process, substantive law, trial and appellate advocacy, and the day-to-day practice of law.
Read more >>


UF Levin College of Law Commemorates Constitution Day
The University of Florida Levin College of Law celebrated Constitution Day on Sept. 17 by honoring the civil rights pioneers responsible for changing the course of history for minority students. "Today we start a new year-long effort to remember and archive the struggle for desegregation," said Pedro Malavet, UF College of Law professor and chair of the Constitution Day planning committee. "We cannot possibly understand the significance of our current, diverse student body unless we remember and acknowledge the truly heroic individual struggle these men and women endured."
Read more >>


Florida Law Review Breaks Ground With Multimedia Article
For the first time in history, the Florida Law Review has published a multimedia article. The article, Constitutional Advocacy Explains Constitutional Outcomes, was written by Stephen. A. Higginson, an associate professor at Loyola University New Orleans. Higginson included 178 links to audio recordings of oral arguments in front of the Supreme Court. "Very few people are doing that," Higginson said about multimedia articles. "When I sent it out, virtually all of the law journals said it looks interesting, but we aren't sure how to do it." Larry Dougherty, Editor-in-Chief of the Florida Law Review, said they jumped at the opportunity to break ground with this type of article.
Read more >>


UF Offers Nation's First Master's Degree in Environmental and Land Use Law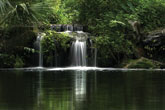 In a world grappling with critical shortages of water, increasing developmental pressures and the unknown but real threats of climate change, environmental and land use law policies and applications are changing almost as fast as the weather. To prepare a new generation of environmental lawyers to meet these challenges, the University of Florida Levin College of Law now offers a Master of Laws (LL.M.) in Environmental and Land Use Law.
Read more >>


Martin H. Levin Advocacy Center Breaks Ground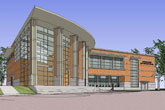 Thanks to support from Levin College of Law alumni and friends, UF Law faculty, staff and students will soon enjoy a legal advocacy center second to none. The Martin H. Levin Advocacy Center, the core of a $6 million construction project will expand legal advocacy education and provide state-of-the-art trial facilities for the college. Named in honor of Martin H. Levin, son and former colleague of Pensacola attorney and college namesake Fredric G. Levin, the center will put UF Law at the forefront of major law colleges providing students with sophisticated facilities and services.
Read more >>


UF College of Law Ranks in Top 10 for Hispanic Students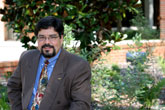 In a recent annual assessment, the University of Florida Levin College of Law was recognized as being on the forefront of recruitment, retention and quality education for Hispanic students. The assessment conducted by HispanTelligence, the research arm of Hispanic Business Magazine, ranked UF 10th overall, and fifth among public law schools in the U.S.
Read more >>


Professor Woodhouse Explores the History of Children's Rights in New Book

For one of the leaders in human rights in the world, the United States is overlooking one group that has trouble speaking for itself. In a new book, Barbara Bennett Woodhouse, David H. Levin Chair in Family Law and founding director of the Center on Children and Families at the University of Florida, argues that America has neglected the importance of children's rights. "The United States is alone in refusing to ratify the CRC (Children's Rights Convention), the most rapidly and universally accepted of all human rights charters," writes Woodhouse in Hidden in Plain Sight: The Tragedy of Children's Rights from Ben Franklin to Lionel Tate, which was published on April 23.
Read more >>


Class of 2011 Maintains College's Status as Top Public Law School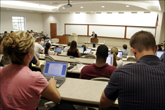 This year's entering class is among the best and brightest in the nation. With UF Law ranked in the top 25 public and 46th overall of the nation's nearly 200 accredited law schools, our student body continues to reflect the college's status as one of the country's best public law schools. With a substantial 397 students and an average LSAT score of 160, the class of 2011 is no exception to this standard of excellence.
Read More >>


UF Levin College of Law Professor Honored with Rockefeller Foundation Innovation Award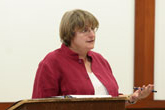 For her tireless work and innovative policy proposals to strengthen Social Security for vulnerable groups, Patricia Dilley, professor at the University of Florida's Levin College of Law, was recently presented with a Rockefeller Foundation Innovation Award. Dilley's proposal, Restoring Old Age Income Security for Low Wage Workers, was recognized by the National Academy of Social Insurance (NASI), as part of an initiative to generate social security options for the benefit of groups such as low-paid and disabled workers, elderly widows, and those older than 80 years of age.
Read more>>


Assist Your Alma Mater With Career Opportunities

Do you have summer or entry-level openings in your organization? Let us help you fill those positions with top-notch UF law students. You can interview here on campus, post an opening, receive a resume collection, or even schedule video conference interviews. For more information, contact Jessie Howell Wallace, director of recruiting at howellje@law.ufl.edu today.

September 2008
VOLUME IX, ISSUE 5
Content
Events
Contacts
Contact Us
UF Law eNews is produced by the Levin College of Law Communications Office.

Communications Coordinator, Editor: Katie Blasewitz
Communications Director: Debra Amirin
Associate Director, UF Law Magazine Editor: Lindy Brounley
Online Communications Coordinator: Hedda Prochaska
Senior Writer: Scott Emerson
Photography: Joshua Lukman & Chen Wang
Send submissions and/or suggestions to eNews editor, Katie Blasewitz, at blasewitz@law.ufl.edu or
352-273-0650.
For recent alumni and faculty news, read UF LAW magazine, or FlaLaw Online, the law schools weekly electronic newsletter.
Mail Tools